Matterport and the Baltimore Museum of Industry
Self-Paced Tours and No Crowds
Do you hate going to a crowded museum where you have to stretch your neck around a sea of people holding ipads or cameras, just to view an exhibit? We do too; so what if there was a way to see the location of each exhibit and plan a direct path to exactly what you want to see first? What if you want to rent space for a private event, but your schedule is too hectic and you cannot make it to the venue in-person? Wouldn't you feel more comfortable putting a deposit on a space that you can see and engage with from the comfort of your home or office?
Matterport's 3D/VR scanning allows your audience to tour your space at their own pace and without crowds, either in a 3D or VR environment. This technology will allow you to showcase rental spaces to potential customers and preview tours to potential groups before they ever arrive. With a simple scan, you can offer customers or visitors unique experiences from their home, classroom, or office. Generating high-quality scans will garner more exposure for your space through digital outlets, while creating brand awareness for little to no cost.
At A+T, we use our knowledge of next generation tech to propel your company or brand past the rest of your competition. Our goal is to provide a unique and flexible way to present your space.
The Baltimore Museum of Industry
Recently we took our Matterport Pro 2 3D Camera to the Baltimore Museum of Industry. Located on Key Highway, the museum and their industrial revolution era crane are South Baltimore landmarks. The museum sits on an impressive plot of land that showcases the main exhibit building along with outdoor exhibits and even a docked boat from back in the day.
The Alexander & Tom Matterport Pro2 3D Camera took the Baltimore Museum of Industry and transformed it into an engaging 3D experience. Every corner of the space, inside and out, are scanned and stitched together to create a virtual world that anyone can experience on the web, a mobile device, or VR system.
This scan and map of the Baltimore Museum of Industry now provides museum goers the opportunity to engage and explore the space without having to phisically visit. This means that showcasing spaces that are available to rent for private events, or laying out the logistics of a sixth grade field trip become easier for event coordinators and museum visitors alike.
Learn More about Matterport and 3D/VR Scanning
If you are interested in 3D/VR scanning, but you are still unsure if your space will work well on a virtual platform, take a look at our blog post "Matterport: 3D/VR for Business." This blog post covers the technology behind Matterport scanning and different ways 3D/VR can benefit your business.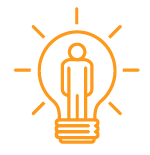 Virtualize your Space
Contact Alex + Tom to Schedule Your Scan