Matterport for Commercial Real Estate
From Demo to Staging
Matterport's 3D/VR scanning ability is efficient, high quality and an innovative way to save money while generating revenue. This sounds too good to be true, but since Matterport is a high-resolution scanning system that creates realistic, interactive 3D and VR experiences that feel as real as being in the room, you can now showcase your real estate portfolio online. This makes it easier and cheaper for a larger group of potential clients or tenants to view your property. With a simple scan, you get everything you need to communicate and market real-world places to your audience across the web, social, mobile, print and virtual reality.
At A+T, we're on the forefront of emerging technologies to propel your success. Our goal is to provide a beautiful, flexible way to present your space. Explore our virtual experiences of real places, right here.
Stadium Square
Located between the Cross Street Market and M&T Bank Stadium, Stadium Square is a three-block site bounded by West Cross, Leadenhall, and Race Streets that will consist of 650 luxury apartments, 300,000 square feet of Class A office space, 70,000 square feet of street-level retail, and garage parking for over 2,000 cars. The Alexander & Tom Matterport Pro2 3D Camera transformed the project into an engaging 3D experience. Every corner of the space is seamlessly mapped allowing anyone to experience this gorgeous location across the web, mobile, or VR.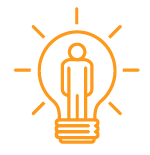 Virtualize your Space
Contact Alex + Tom to Schedule Your Scan